Rex Armstrong is the real galactic hero or your spaced themed party! With his intergalactic communicator, comet inspired tassel balloon and super powered jet pack Rex is sure to make any space themed party or bedroom decor completely (inter)stellar! 
Take your cake on a safari
From a roarsome T-rex to the dottiest Dalmatian, choose your perfect topper from our selection in the Shop. Visit our inspiration page for ideas.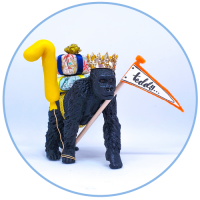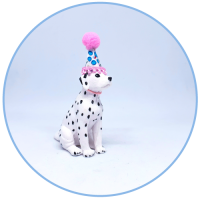 Dress your animal up (or down!) with the options on each page. Don't forget to tell us any personalisation options, like names, colours and numbers for your animal.
We're fully booked up months in advance most weeks, so when you check out, please select your required delivery date so that we can make sure you receive your animals on time.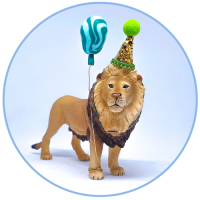 We supply to professional and amateur bakers alike all over the UK. Get inspired by some of our amazing partners!